Full Day Casual Rate (1-2 days) $60.00 per day
Full Day 3 Day Rate $55.00 per day
Full Day Full Week (4-5 days) $50.00 per day
Please note that no enrolment is confirmed until you recieve a confirmation email, and cancellation of bookings will incur the cancellation fee 50% of the standard fee as per our Terms & Conditions
NO ADDITIONAL FEES for trips and Opening Hours 6:30am-6:15pm. Not just your ordinary Holiday Programme! Check out our timetables…
All you need to pack is Shoes, Drink bottle, Breakfast, morning tea and lunch just like you would for school. Afternoon tea and snacks are provided.
No shoes can result in no trip and no outdoor activities.
Covered shoulders ( no string strap singlets)
Sun block, hat, raincoat, umbrella – weather dependant.
Change of clothes daily is good for that "messy play"
Do not pack money for lunch on trip days. We are limited to time and staffs, so don't always have time to stop and purchase food while we are out.
Please do not pack hot food for lunches.
Allergy creams and medication to be provided while on site.
You can be from ANY SCHOOL in NZ to attend our Holiday Programme.
Work and Income OSCAR Subsidies available
Been before? Just call us or pop in!
Never been to 4Fun before? Enrol online here
*Please arrive before 900am daily as this is the time all programmes depart the premises. Late arrivals will result in the child not being able to attend the day's activity.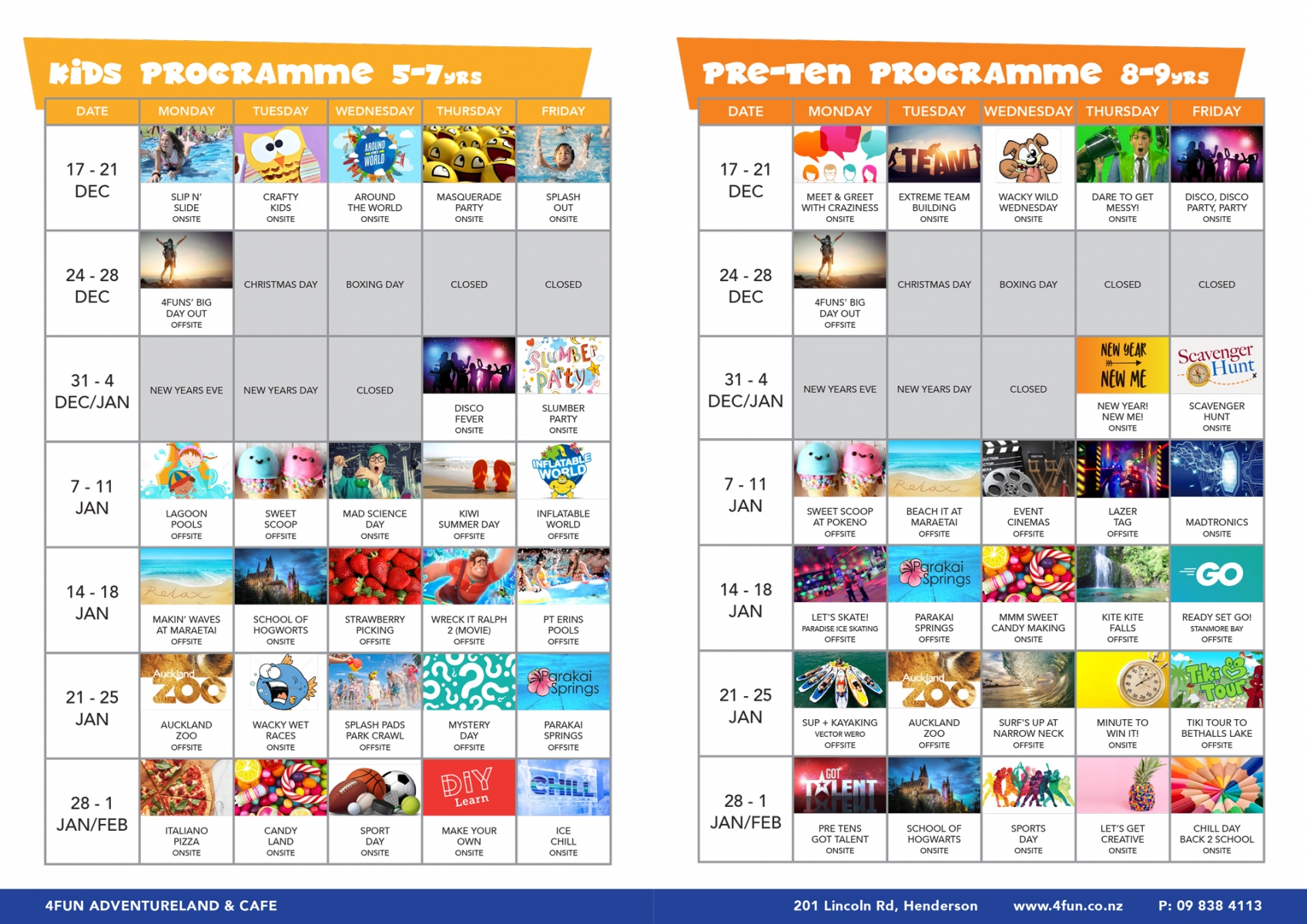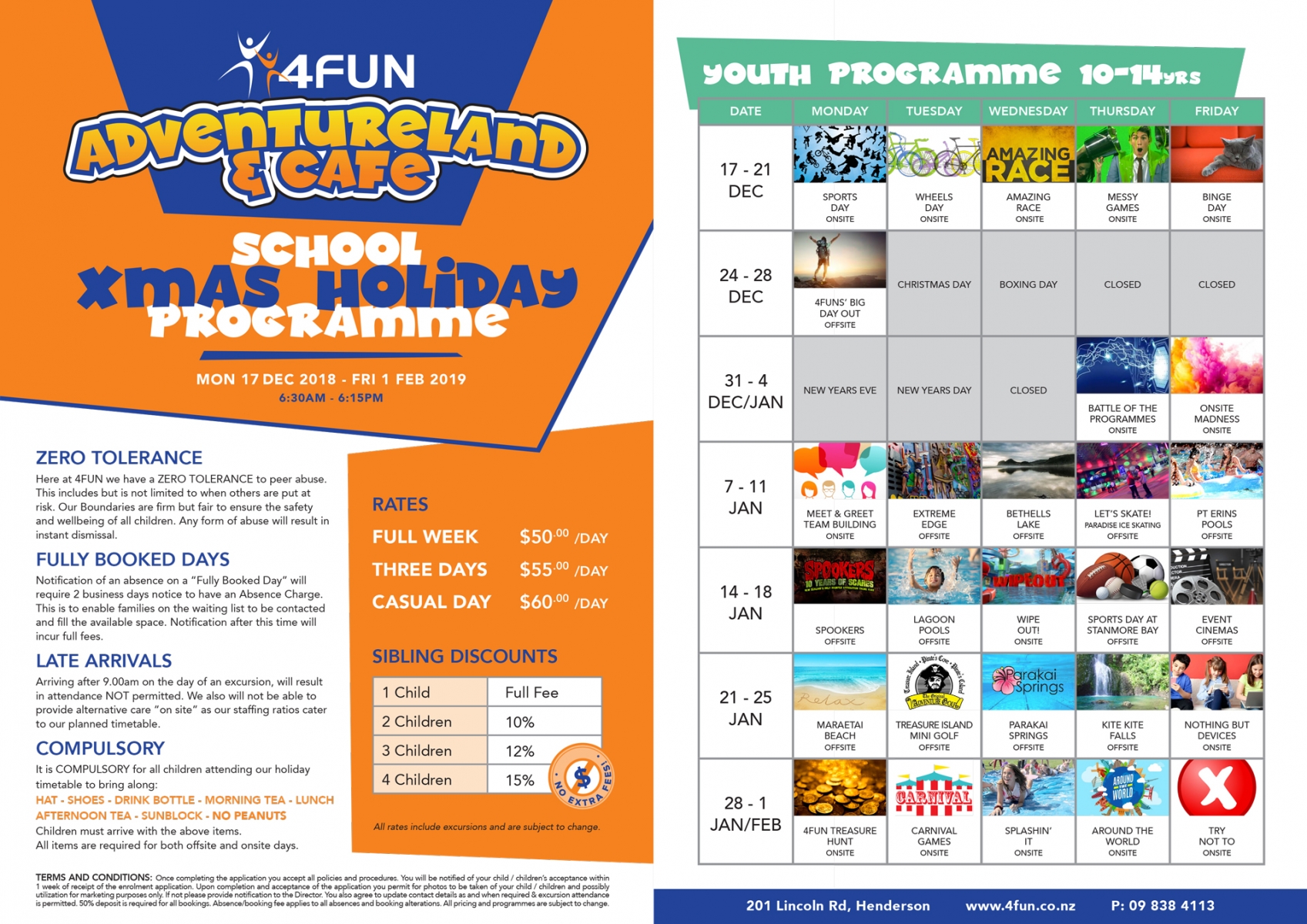 View our Policies & Procedures